What We Do
Hammersmith Construction Services (HCS) began by serving Homeowners Associations. We know what it means to function as construction advisers for volunteer Board Members who do not have the time, or potentially expertise, to manage construction projects on behalf of their Communities.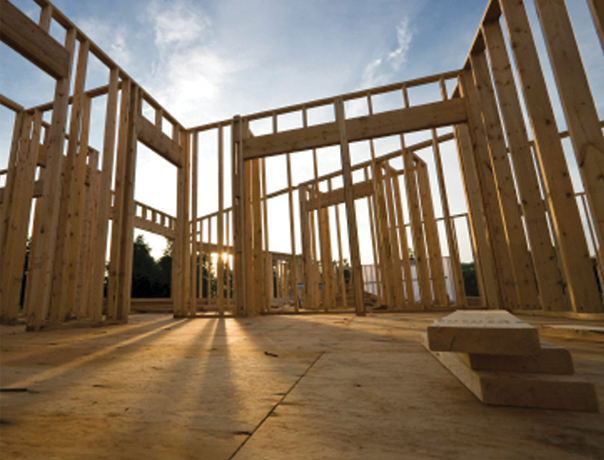 The Prado
Parking Garage
NEED: Extensive concrete work to repair a faulty parking garage.
OUR ROLE: The Prado is a high-rise condominium Community, built in 2000, with combination cast stone, exterior insulating, and finishing system cladding. There are two garages in the building, each with two levels. The HOA expressed concerns about the cracking of the concrete in these garages. An engineering/consulting firm was hired to evaluate and report on the damages. It was found that there were large areas of delaminated concrete, spider-webbed cracking, concrete floor spalls, exposed reinforcement bars, lack of proper waterproofing, and corroding reinforcements. Hammersmith Construction Services is experienced in managing these types of large-scale, intensive repairs. We were able to cut out sections of the garage to bury the rebar, replace the necessary reinforcement bars, repair all cracks, and reseal the entire garage. Although, these repairs are extensive, HCS was able to save the Association money, while still providing the necessary, sustainable repairs.
Blue Sky
Capital Improvement
NEED: The complex was experiencing significant building movement and contracted Hammersmith Construction Services to create the repair team (architects, structural engineers, and civil engineering consultants) and manage the extensive repairs.
OUR ROLE:  Blue Sky is a 408 unit condo complex. Because of the significant building movement, it resulted in a six-year litigation process with the builder and developer. The Community had water around the foundation, negatively sloped sliding, door problems, concrete movement, and shifting of walls/drywall. The Board engaged Hammersmith Construction Services (HCS) to create the repair team, which included architects, structural engineers, and civil engineering consultants. We were able to help the Board prioritize the issues within the Community and devise a comprehensive and cost-effective repair plan in order to re-mediate damages. The repairs included: drainage plan, regrading asphalt, re-mediating hallways, thresholds, siding, gutters, and downspouts. HCS was proud to help this Community regain structural integrity and become whole again. Our experience and skills in successfully completing this project shows that we uphold our values of excellence, integrity, professionalism, partnership and life balance.
Dry Creek Crossing
Capital Improvement
NEED: Evaluation and plan execution to repair the failing of deck sealants.
OUR ROLE: Dry Creek Crossing is a 248 unit condominium complex. Hammersmith Construction Services (HCS) was retained to evaluate the Community's needs to replace/repair decks. After creating a fiscally reasonable solution, HCS then retained a sealant company to paint all railings, raisers, and to replace sealants around all windows and doors. The project came with complications due to the height of the multiple buildings, extensive prep work, and because of the multiple surfaces involved. HCS handled all communication from start to finish between Homeowners, vendors, and the Board of Directors. We pride ourselves on our client satisfaction and great reputation, which results from outstanding work done timely, accurately, safely and stress-free.
Cherry Creek Farm
Asphalt Rotomill/Overlay and Concrete
NEED: Facilitate competitive bidding and manage a large asphalt rotomill, overlay, concrete replacement project. This includes traffic control, improving sidewalks, curbs and gutters, removing all original asphalt, and improving site drainage with new concrete pans.
OUR ROLE:  The asphalt and concrete of this 216 single family home Community, reached its expected useful life. After receiving numerous bids that did not include a proper scope of this project, the Board sought out Hammersmith Construction Services (HCS) to develop a comprehensive plan for replacing all of their concrete and improving the drainage on the property. The challenge was that the Community had only one entry/exit point. It was an extremely dense sight that did not allow for any temporary parking overnight. The project team, including the Board Liaison, was heavily involved and facilitated traffic flow in the morning and evening hours to allow cars a place to park when needed. HCS was constantly working to deliver a project that was not compromised or damaged by fresh asphalt or concrete. Once the project was completed, the Homeowners were left with an asset that their Community can be proud of and know they will not have to repeat for another 30 years!
Iron Horse Resort
Reserve Study Roof Repair
NEED: Roof was found defective, including interior damage, metal details failing, damaged debris strainers, walkway failing, detail work aged and brittle, defective insulation, defective ceiling tiles, fasteners missing, metal separation, deck compromised, damaged pavers, standing water, and flashing failing.
OUR ROLE: After obtaining a professional assessment of the roof for this 128 unit mountain Community, it was determined there were an unknown amount of leaks and numerous defects. There was very little that could be salvaged, and an entire roof replacement was recommended. Hammersmith Construction Services (HCS) served as the project manager for these extensive repairs, and we were able to obtain the best and most cost-effective vendors to travel to a small mountain town. The Board of Directors were impressed with our experience and skills in managing the project from start to finish, including all aspects of communication, timeliness, safety, and accuracy. HCS also had the foresight to get this Community a roof certified by the National Roofing Association and the correct exhaust fans, which were not previously recommended. Additionally, HCS saved the Association money by finding an option to have the ballast re-purposed. Iron Horse Resort now has a roof that is fully restored to its structural integrity and known as the BEST roofing system in all of Winter Park.
Remington Post
Reserve Study
NEED: Replace decaying stairwells in a 5-phase project.
OUR ROLE: Remington Post is a 278 unit condominium complex located in Boulder, CO. After obtaining a reserve study on the property, it was determined that the decay and rust in some stairwells may cause safety concerns, if not replaced before long. Hammersmith Construction Services (HCS) was trusted with the contract to return these stairwells to their structural integrity. This in depth project consists of many steps and processes. HCS worked with the Board of Directors to establish priorities and create a fiscally responsible phasing plan. We work only with the most skilled, trustworthy and experienced contractors in Colorado. We handle all aspects of the project from start to finish to ensure client satisfaction. This is why so many of our contracts are repeat customers!
Larimer Place
HVAC Fan Coils
NEED: Replace the HVAC fan coils in all 170 units of the high-rise building.
OUR ROLE: This extensive HVAC project included the replacement of each HVAC unit in the majority of individual condo units, as well as enhancements to the common aspects of the chilled water system. Hammersmith Construction Services (HCS) understood all aspects of the entire project, including system components and their associated vendors. HCS was the liaison between the Community, Johnson Controls, Mechanical Electrical Plumbing, and all third party vendors. We developed the scope, timeline layouts, coordinated meetings, monitored all procurement and deliveries, and provided all necessary reporting. General Accounting, including payables, receivables, Homeowner invoicing, etc., was also administered by HCS.
Barclay Towers
Owners' Representative
NEED: Barclay Tower co-owns an elevated pedestrian plaza that was leaking into a parking structure, causing structural concerns. The waterproofing membrane under the concrete walking surface had passed its useful life and was beginning to fail. The Board of Directors took the opportunity to not just fix the waterproofing system, but also beautify and redesign the space for a communal gathering venue for residents and tenants.
OUR ROLE: Hammersmith Construction Services (HCS) was engaged by the Barclay Tower Board to function as their Owners' Representative and construction advisement team. Our team helped solicit, interview and advise the Board on which Landscape Architects and Structural and Civil Engineers to hire for the project. We worked with the consultants on developing scope of work as well as sending the project out to competitive bid. In addition, the preplanning with the City of Denver was crucial in the project execution. We were able to overcome significant financial obstacles that were design related. During the project duration, we provided on-site project management and quality control, as well as helped solve construction questions promptly on behalf of the client to keep the project on schedule and on budget.
Parkside on Cherry Creek
Roof Replacement
NEED: Analysis and replacement of roof that had moisture intrusion in soffit areas, leaks from the eaves, and lack of proper ventilation.
OUR ROLE: Parkside on Cherry Creek is a condominium complex in Denver, CO with 31 units. Hammersmith Construction Services (HCS) was asked to do an initial analysis of their leaking roof and determined there was moisture build-up working its way down to the eaves and exiting through the soffit area. These extensive issues were caused by a lack of proper ventilation initially installed. In addition to correcting the ventilation system and replacing the entire roof, HCS also fixed the rusted flashings, raised the skylights to proper height, and mounted the correct gutters and drip edges. Hammersmith Construction Services has done numerous projects for this Association because of the high level of trust developed. The Board of Directors has communicated their immense satisfaction on all projects HCS has completed and will continue to use HCS for all their future construction needs.
Bateleur
Bid Project- Painting
NEED: Constuction management of large-scale 3-phase painting project.
OUR ROLE:  Bateleur is a beautiful Community consisting of 137 high end single family homes. The HOA implemented an ongoing 3-phase painting project, which started with a different company. Hammersmith Construction Services (HCS) was contracted to complete this large-scale painting plan, resulting in saving the Association a significant amount of money. Because of this immense savings, the Board was able to properly budget for the next 3 years of painting in their Community. This client continues to be impressed with the consistent, updated notifications for every step of the project from start to finish. HCS handles all communication and coordinating schedules with Homeowners. The Board appreciates that the work is always done timely, accurately, and stress-free. HCS prides ourselves on our large client-base who are repeat customers for all their construction needs.
Parkfield North
Fencing
NEED: Replace dilapidated common area fencing throughout entire Property with a longer-lasting material.
OUR ROLE: Parkfield North HOA employed Hammersmith Construction Services (HCS) to manage a large-scale fence replacement throughout the Association. The Board of Directors was interested in exploring a product that lasts longer, such as copper wood or Trex. HCS was able to provide several reasonably priced bids for this Association to explore their options and cost savings over the life of the fence. After selecting the option to best fit their needs and budget, Hammersmith Construction Services took care of the rest! The Board of Directors were impressed by the consistent communication, timeliness, and stress-free way the project was executed. Because the Board was so pleased with the work on phase 1, HCS was hired to continue with phase 2 of this project. Parkfield North has also obtained the construction services of HCS for many of their other Community projects.
Appletree East
Drainage
NEED: Replace failed retaining walls throughout the Community from wood timber to keystone block wall.
OUR ROLE: Hammersmith Construction Services (HCS) was contracted as the project manager to lead the replacement of all the failing retaining walls in this 168 unit Condominium Association. There was over-saturation of the vegetation, ice over areas and major drainage concerns. HCS worked with an experienced structural engineering firm to design a long-term, remedial grading/drainage plan and landscaping redesign. Through careful selection of the proper vendors and a quick turnaround, HCS was able to complete this project swiftly and efficiently, while saving the Association a substantial amount of money and eliminating the liability issues the drainage problems presented.
Saddlerock Metro
Painting/Fence Repair
NEED: Painting and fencing repair throughout the Community.
OUR ROLE:  Saddlerock Metro is not managed by Hammersmith Management, Inc., but chooses to use Hammersmith Construction Services (HCS) for all their construction needs. This project was phase 3 of painting/repairing the fences throughout the Community. HCS works closely with the top local vendors to ensure the Association receives the most cost-effective, yet accurate and professional, bids possible. HCS then handles every step of the project from start to finish, while also maintaining clear communication among the Board, Home owners, and vendors. We pride ourselves in ensuring our clients receive stellar customer service, communication, and detailed work.
Sundance at Willow Springs
Asphalt
Need: Asphalt and drainage repairs around roundabout.
Our Role: Hammersmith Construction Services (HCS) was hired to perform asphalt repairs and correct a drainage problem in the roundabout in Sundance at Willow Springs. HCS helped this Community prioritize what parts of the asphalt and drainage were imperative to have done immediately. We were able to complete this project with minimal impact on Homeowners, in a timely manner, while correcting all the drainage problems. HCS is a company with high standards and attention to detail that you can rely on to do the job right from start to finish!
Promenade at Lowry
Roof Replacement Hail Claim
Need: Roof replacement hail claim.
Our Role: Promenade at Lowry is not managed by Hammersmith Management, Inc., but chooses to use Hammersmith Construction Services (HCS) for their construction needs. This Association experienced a hail event that caused significant damage to their roof. Their original hail claim was only going to cover part of the cost. When HCS was employed to assist with this project, we were able to work with the engineer and insurance company to get an additional $400,000 to cover roof replacement expenses. We also worked with the insurance adjuster to clarify the scope of work involved. HCS are truly insurance claim experts! We have extensive experience, knowledge and expertise in handling the multi-faceted work of insurance claims.
Brownstones at Town Center
Insurance Claim
NEED: Community-wide roof replacement and exterior damage repairs after a massive hail storm.
OUR ROLE: Brownstones at Town Center consists of 400 townhouse-style homes in 97 buildings and is located in the town center of Highlands Ranch. On June 6, 2016, there was a hail event which caused extensive exterior damage to the buildings including roof, gutters, downspouts, siding, windows, and paint/stucco. Hammersmith Construction Services (HCS) worked closely with the insurance company, adjusters, contractors, and Board of Directors to manage this large insurance claim and all repairs necessary to make the property whole again. We ensured that all aspects of the property were inspected and repaired properly and timely. Additionally, roofs were brought up to code by including proper venting when the new roofs were installed. HCS is known for catching oversights that other contractors did not recognize. Our high standards, attention to detail and outstanding reputation make us leaders in the Construction Services industry.
Hampden Court
Insurance Claim
NEED: After a fire, Hampden Court HOA required a Construction Manager to advise the Board and lead the following projects: mitigation of fire damage, reconstruction, asbestos abatement, compiling scope of work for insurance adjusters, and to protect the Association from cost overruns.
OUR ROLE: Hammersmith Construction Services received word of a fire at the complex at 10 p.m. the night it occurred, and immediately dispatched one of our restoration contractors to the scene. They were instructed to wait and assist the fire department as they turned over the loss, and to board up the building so the residents' possessions were safe. From prior experience with this property, we knew there was a chance the affected units contained asbestos. That night, the Hammersmith Construction Manager advised the Board to file an insurance claim, and also scheduled a meeting with our Industrial Hygienist and the Restoration Project Director for 8 a.m. the following morning. We were fortunate we scheduled that meeting, as when we arrived on-site, a representative from the Colorado Department of Health did as well. They were very impressed that we had our Industrial Hygienist on-site and we were ready to do testing. In the end, we were able to protect this Association from cost overruns by getting approval from the insurance adjuster for asbestos testing and abatement prior to approving the restoration contractor to do any work. We were able to inform the residents and Homeowners as we went through the process and assist them with claims on their personal insurance policies. The Board took this opportunity to request bids for upgrading flooring in the common areas of the building affected. We met with the contractor and presented the Board with bid options for durable flooring. One of the units had Homeowner upgrades that needed a personal claim, and we were able to help this Homeowner and work with their personal insurance company as well. We maintain our impeccable reputation by staying on top of every detail, listening to our clients, and being trustworthy and reliable.
Kensington Townhomes
Insurance Claim
NEED: Hail damage to all buildings, resulting in repair/replacement for all roofs, gutters, windows, A/C Units and Soffits.
OUR ROLE: Kensington Townhomes consists of 154 units in 23 buildings. A major hail storm caused extensive damage to the roof, gutters and downspouts, siding, windows and paint. Hammersmith Construction Services (HCS) was contracted due to our wide-ranging experience with insurance claims. We are GAF Master Elite® certified and work closely with insurance companies, adjusters, contractors and Board of Directors to manage claims and all repairs necessary to make the property whole again. It is our top priority to ensure all aspects of the property are inspected and repaired properly and timely. For this Community, we were also able to solve some drainage problems by putting in larger downspouts and gutter screens. Additionally, HCS was able to get Kensington Townhomes a warranty that was less than half of what they spent on roof repairs over the past 5 years. They now have the peace of mind the roof will be an asset to their Community for years to come!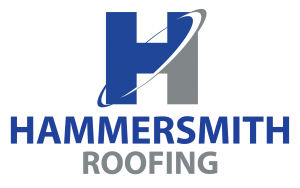 Specializing in hail damage and weather related insurance work, superior re-roofs and roof repairs, multi-family residential, and custom single family home roofing, Hammersmith Roofing is a trusted industry leader in the delivery of quality roofing services in Colorado.
Our expertise encompasses the installation of a large scope of roofing products including dimensional and designer asphalt shingles, concrete tile, residential and commercial metal roofing and single ply flat roofing systems, wood shakes, luxury slate and high-end, eco-friendly synthetic shake and slate composites. We are also an installer of quality seamless gutter systems and a range of skylights. We have formed integral relationships with the local suppliers of these products, and coupled with our responsible business practices, this enables us to serve our customers at highly competitive prices.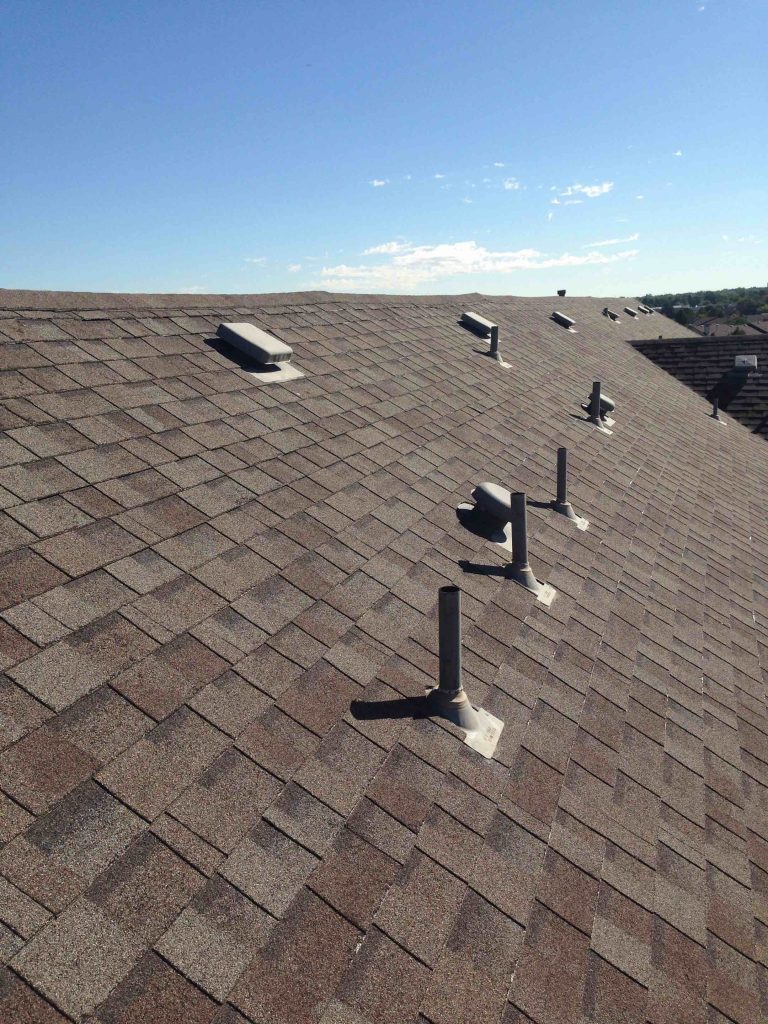 Expert Partners Agree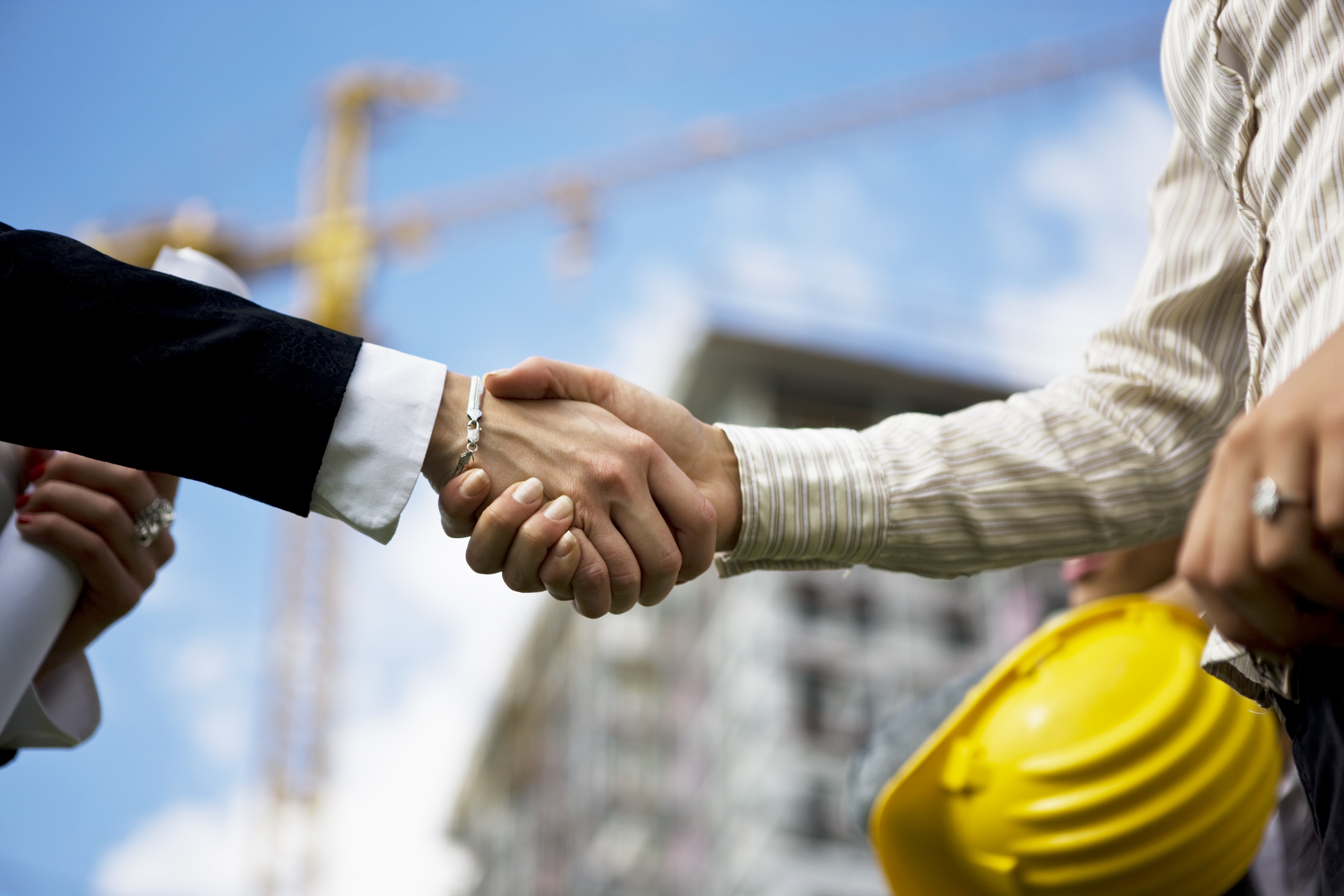 "The job was completed timely and with very little disruption to parking and the resident access. The property was cleaned daily while the shingles were being installed. Great care was taken not to damage the landscaping or lawns."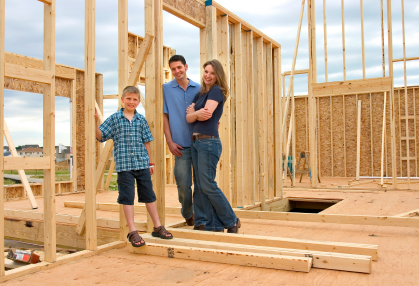 "I was mostly impressed with your professionalism and how you act with tenacity while managing situations with vigilance. You really impressed me with your ability to operate within the parameters we defined."
Get A No Obligation Free Quote